I finished up at the studio at 2.30am! It would appear that my creative compulsions have stepped up a gear!
Today has been incredibly busy! Up early for a big walk in the pouring rain with Leda, taught Alistair Walton for a couple of hours, dropped the flatmate off at accident and emergency, ate a couple of sandwiches and then went to the studio. Looking forward to getting back in there tomorrow.
Had a bit of a tidy up at El Studio Diablo this afternoon. Here are some newly organised spaces. Click on the images for a closer look.
I am looking for a some super kind person to donate an old couch/sofa for the studio!
As I will be spending much more time in the studio I am going to turn half of the space into a wee chill out/ afternoon nap/eat my lunch/cuddle Leda space. Please help!
Contact me on 07914817947 or email dylanlisle05@hotmail.co
m
Here's what I have been working on today. Some very basic blocking in. This piece is for a wee show in the west end of Aberdeen in October. I will keep you up to date with dates and Location.
The opening of UnionGallery Edinburgh's Bee inspired exhibition went well on Thursday evening. Alison and Rob yet again pulled off another fascinating show. I would advise you to go and marvel at the diversity of interpretations on the theme.
I was sent a link to a review of the show. Here's my mention. Shame about the misspelling of my surname but quite an interesting and well considered piece of writing all the same. Click the text for the rest of the review.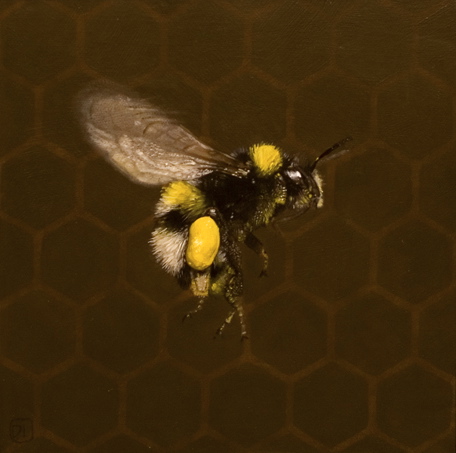 Also spotted some updates on my dear friend K M Yule's blog. Go see
LINK
She has posted up a load of her old work. I had forgotten just how thought provoking this body of work was.
K M Yule
10 metre long dress
Embossed Latex, Vintage Lace and Beading
Righty then! I should get some sleep. Another busy day tomorrow. Have a meeting about designing an album cover in the morning. Will let you know more as things progress.
Good morning!
XD&L